GCMA ACADEMY CORE TAEKWONDO TRAINING:
At CGMA, we offer awesome cutting edge adult training! We include hapkido, Muay Thai Kickboxing, and Brazilian Jiu Jitsu along with Commando Krav Maga into our Self Defense Training.
Whether you're looking for practical self-defense, weapons training, getting into shape, losing weight or building your self-confidence, you'll find it all here at the GCMA!
Contact us, or, drop by our studio!
COMMANDO KRAV MAGA – Certified Instruction (Israeli Combat & Self Defense)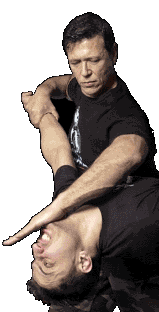 For Advanced Adults Looking to add Self Defense Training, we also incorporate Krav Maga (Israeli Combat Fighting) training to be used only in self defense situations.  This high intensity training is incorporated into our GCMA Black Belt Academy program and is one of the key additional services that sets GCMA apart from everyone else.
ADULT CKM CLASSES for GCMA ADULT STUDENTS ON TUESDAY & THURSDAY NIGHTS at 8:15pm
We also offer additional Adult training via Carlson Gracie Brazilian Jiu Jitsu on TUESDAY & THURSDAY NIGHTS at 7:30pm and on Saturday's from 9am – 10:30am
Check out some of Moni Aizik's Training below.  Moni Aizik has personally trained and continues to train and instruct our CKM Instructors.  Our Offerings are World Class Martial Arts at Affordable pricing CONTACT US for more information on CKM and other ADULT Self Defense Offerings.